Why Women In Pantyhose will always be sexy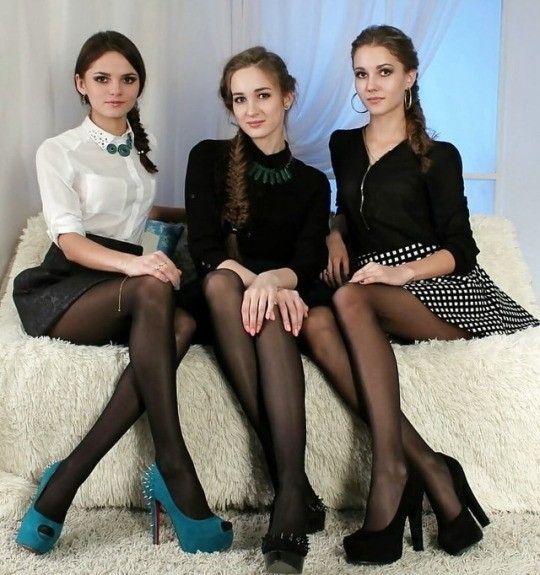 A group of hot women wearing pantyhose
Women in pantyhose always affected men in a special way. Even men don't know what is it about these fashion accessories that turn them on. Women early realized how strong seductive effect can a pair of sexy fashion pantyhose have on all men. Strange hypnotizing effect that pair of pantyhose can have is in some way magical and mystical, but one thing is for sure. No man can be indifferent. They simply affect all men in sensual and erotic way and are definitely increasing a sexual affection to woman that wear them.
As soon as women realized that, the manufacturers started designing endless types of pantyhose from those shiny pantyhose with high amounts of Lycra, then pantyhose in various different colors, thickness as well as different pantyhose models, like nylons, high waist pantyhose, full body pantyhose and many more. There has been a whole army of men that followed women who developed a strong sexual pantyhpse fetish that women exploited. And to be honest, not only because men loved women in pantyhose, but also because women felt sexy and sensual in them.
Pantyhose hunter is one of the oldest and biggest pantyhose fetish sites for adults that served the needs of pantyhose fetishists around the world as well as created many new people who started loving pantyhose because of us. Presenting beautiful women in pantyhose to our users will always be our focus and we can only say that we are glad to be in this prestigious role. Enjoy your stay and check out hot women in pantyhose and nylons that we collected for you!
Here's some videos featuring women in pantyhose